[Employment Law Fundamentals – learn the key pieces of legislation every employer should know when it comes to employing staff.]
Managing a team of employees is rewarding but it also comes with challenges. Having good HR advice goes a long way to ensuring a productive and harmonious workforce.
Whether you are a business owner or HR professional, we understand the value of having access to employment management advice, and the importance of good systems and processes when employing, retaining and exiting staff. Expectations must be clear to minimise misinterpretations.
We provide practical employment law and HR advice. Our employment lawyers understand business and how to manage employees. Our objective is to minimise the risks relating to employing staff, and to ensure your business is compliant with workplace laws. We value the opportunity to partner with you to provide timely, sound and professional advice as you manage your team.
Our employment law and HR advice services include:
Case management and resolving issues
Robertson Hyetts is a co-convener of the Bendigo Regional HR Network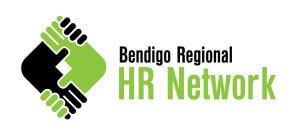 Robertson Hyetts is a proud supporter of the Bendigo Regional HR Network.
The Bendigo Regional HR Network provides local HR professionals and business owners with access to speakers and experts on a range of topics relevant to managing staff.
To learn more about upcoming events and topics visit the Bendigo Regional HR Network page.