In life and business, not all goes to plan. Communications may break down, expectations may not be met, payments may be missed and obligations left unfulfilled.
In or out of court, Robertson Hyetts is here to help.
We identify the issues and outcomes you want to achieve and assist you in reaching them. We work with you to find a solution that is timely, makes commercial sense, and if possible, preserves relationships in the process.
Dispute resolution describes a number of processes – negotiation and settlement, mediation and arbitration, or litigation in the court system. Often the terms 'ADR' or 'alternate dispute resolution' are used – 'alternate' meaning other than through court.
Our dispute resolution team has extensive experience both in mediation and negotiation. We practice in State and Federal courts and tribunals at all levels, including Magistrates, County and Supreme Courts, and VCAT (the Victorian Civil and Administrative Tribunal).
Our advice is proactive, expedient and strategic. We focus on minimising the stress, cost and impact to you and your business.
Download a copy of our free HR Handbook
If court is the appropriate forum, we navigate you through the obligations of parties to a dispute under the Civil Procedure Act, and if proceedings are issued, maximise the opportunity for a pre-trial solution.
Almost all courts and tribunals have a built-in compulsory mediation process that parties must explore. Throughout the entire process, our aim is to ensure that you maintain ownership of the dispute and make informed decisions.
If you have to go to court, we will be assertive, focused and determined in delivering the best outcome for you.
Our dispute resolution experts in Bendigo and Castlemaine are ready to help you.
Dispute resolution
Knowledge Base
If there's something you have questions about, it's likely our team already have the answers and insights you need.
We're ready to help.
What are the different types of dispute resolution processes?
Do I need to take part in a formal dispute resolution process?
Your dispute resolution experts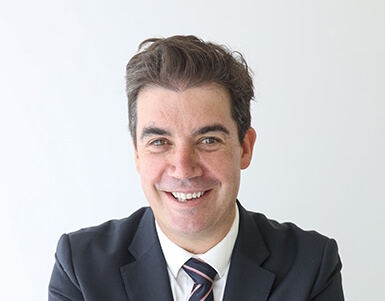 Daniel has worked in private practice in Bendigo and Melbourne and has experience working in business, government, and the community legal and international aid sectors. As a result, he has a broad perspective on how the legal system, the economy and society operate. Daniel returned to Bendigo with his family in 2018 and has been a Senior Associate at Robertson Hyetts since December 2021.
, Lawyer & Senior Associate
Latest dispute resolution news